However complex and large your job is involving the erection of a massive scaffold for an extensive period or a single tower for a short time, we have the solution which best fits your needs.  SBN Contracting offers a wide range of quality scaffolding services which can help with your job need. Our team is consisting of licensed, fully qualified and professional scaffolders who can transport, inspect, erect and dismantle the scaffolding for you. Many of our scaffolding services include Contracting Services. Hire Equipment, Specialized Services or view our Project of the Month  to get an idea of the scaffolding services we have provided in previous projects.  Our list of Projects stretches back for over a decade, giving you an indication of both our expertise and our experience in the art of scaffolding safely and efficiently.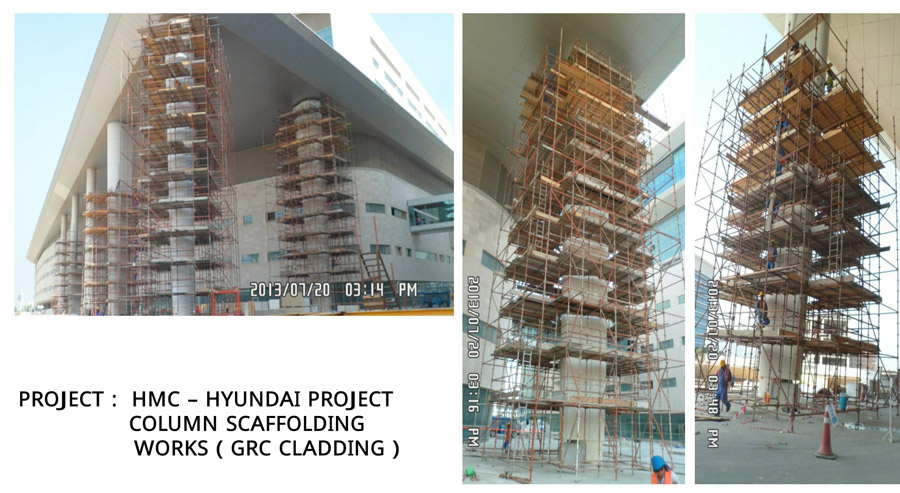 The application of System Scaffolds are mainly in general construction, heavy industrial jobs,  or projects where flexibility is the main aspect. The capability to swiftly conform to any radius or adjust to jobsite obstacles makes system scaffolding as the master choice for industrial applications. Manufacturing setups, Refineries, and tank farms all benefit from using system scaffolding in their work facilities. From completed dance floors to temporary stair unit towers to a simple work platform for insulation work, with system scaffolding services your only limitation by your budget and imagination. Freedom has a competently trained erection and dismantle crew available to safely set up your scaffold for you as well as an inclusive safety training program to keep you and your employees safe while working on or around scaffolding.
We have experienced and qualified scaffolders who will certify each of our constructions, providing you with absolute confidence in the safety of your access solution.  The SBN Contracting team continues to work with Government departments, large scale organizations. Small to Medium businesses and residents across all manner of tasks where an access solution is required.  The SBN Contracting has a built  reputation on providing the same safe, professional and efficient service to all our customers.  Our focus on Safety and our experience in providing these services has enabled us to train our own personnel in a system which provides us with cross-checking and quality assurance to ensure consistent and reliable results on every scaffold build.